Mother Falcon Music Lab (MFML)
is a multimedia education program which highlights creativity as a means of self discovery, innovation and community connection.
MFML employs over 20 working artists each year for our annual summer camp and partners with diverse local organizayions to provide interactive workshops and profession development training through the year.
As Creative Director, I focus on developing the aesthetic and media-centric elements of the education, working with the curriculum development team on building an educational framework that highlights the conceptual overlaps between mediums (music, design, animation etc.). By the end of each camp session, students would have a band, logo, animation and lighting design for the final showcase.
Visit
MFML.org
for more information on the camp
2012 - Present
Multimedia Education Program
Role : Creative Director

Tools : Adobe Creative Suite, Ableton
---
Origin

Born out of award winning band Mother Falcon's desire to share their rich collaborative experience writing music together, the centering of creative play at any skill level has translated across an array of artistic mediums now included in the program.

We started with nine students in the summer of 2012 and have grown to host one hundred students over two summer sessions.

---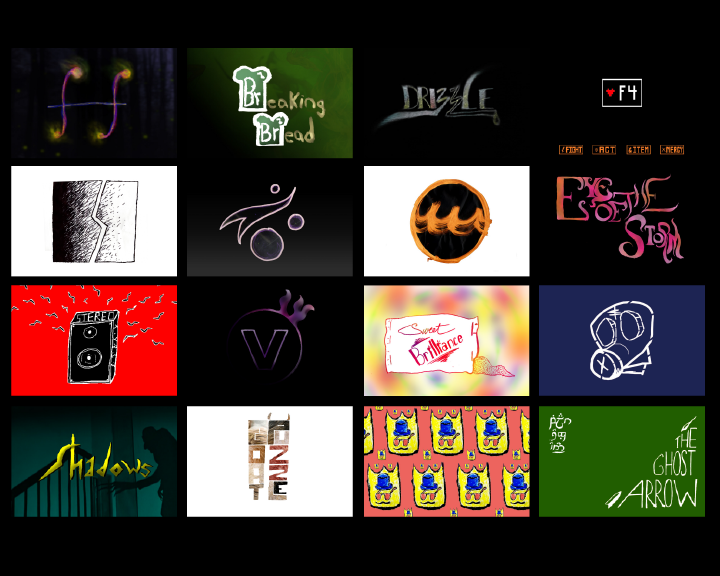 ---
The Logo

Our focus is on helping students realize their voices through collaboration, and through this process, build a world of their own. The logo captures this world building by portraying a saturn-like world, with the rings formed from a rotated f-hole, the holes in a string instrument and visually the connection to music.

For camp merch, I abstracted the logo into two birds attached at the tail feathers, with one bird unfurling into the other, representing the transformation into one's creative self.


---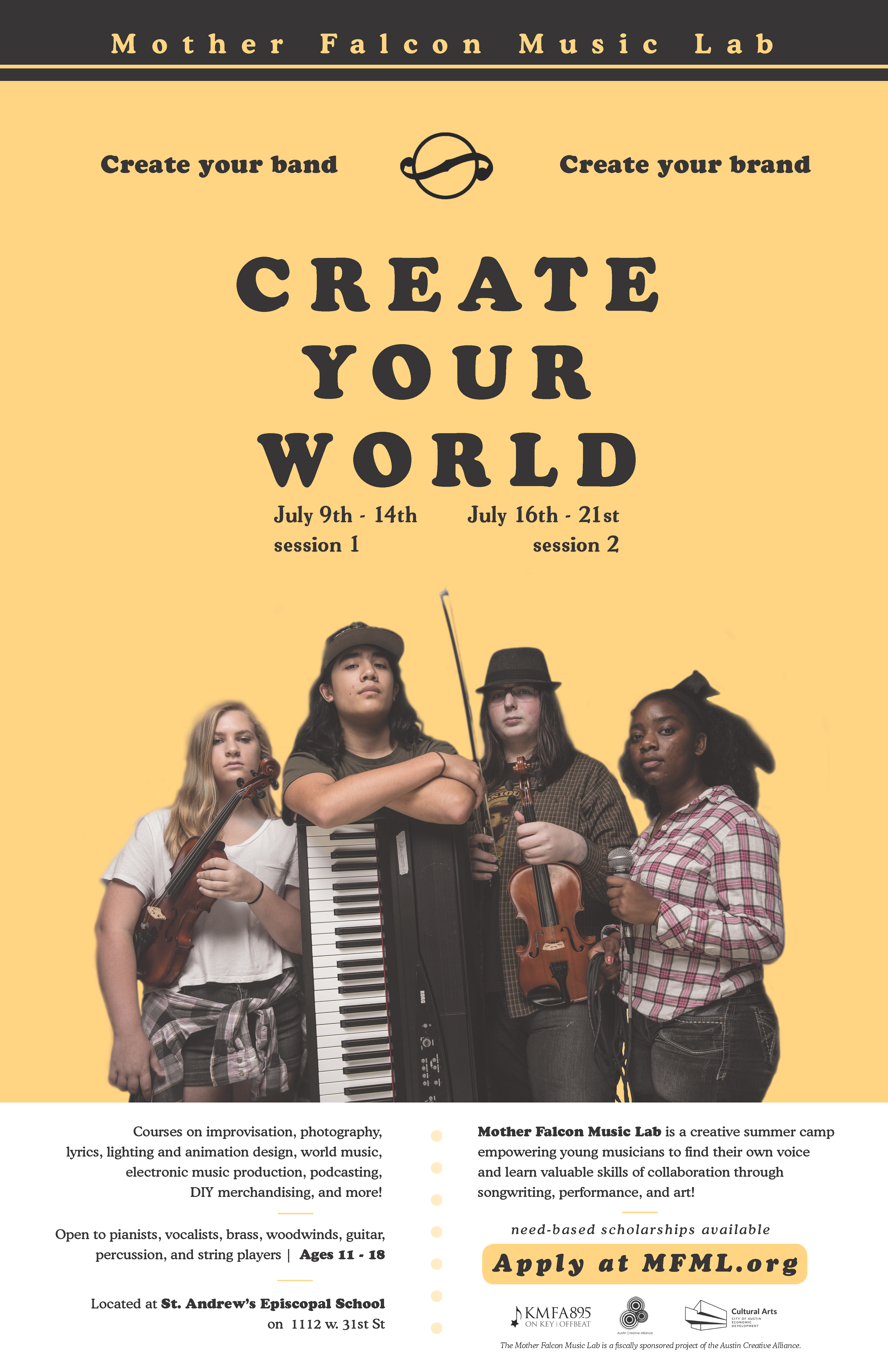 Promotional Material

The design focused on portraying the students and inspiring the youth to embrace diversity within all realms of creation. I select a band photo, choose a color template for the session year, and proceed to digitally collage a world around them.

Materials are made for both print and digital distribution.

In addition, I develop the video assets for camp, in particular a promotional series for our Ableton Class that challened participants to record 4 items within reach and make a groove.






In response to COVID-19 and the safety of our students and staff, we have moved the camp and showcase online. I collected all the final products from each class and with the help of the production team, built narrative arcs and visuals to create a sense of community in these digitally-removed times.